Last Night was the Official Opening of the BritBike Chiang Mai New Showroom. I was a bit late arriving and was Shocked to see the amount of People there!!! It was Packed and Bikes were Parked 3 deep from the Kerb Out! Police were directing Traffic which was down to a single lane and it was all Go!!! I Must say it was a Fantastic Atmosphere and lots of People to Chat with and quite a display of New Bikes as well. I am Sure they will do much better with this Location than their Old One and it was a good move to Pair up with Tu and His Harley Shop right next door! I never got many Photos as i was too Busy enjoying Myself but here are a couple!
The Shop had an Official Ribbon Cutting Ceremony which was appropriately Cut by the Chiang Mai British Consul Ben. He actually lives out near Us at the X-Centre so is a friend of Ours! Great Guy!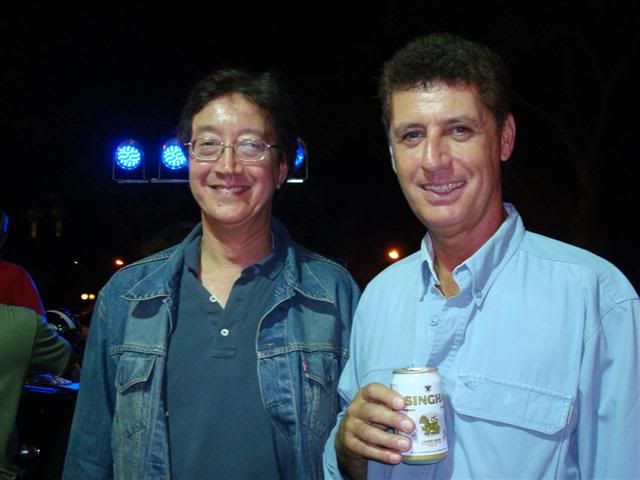 They even had an Official Cake!


BritBike Owner Asawin and His Wife with Myself & Long.


A New Triumph Thunderbird on show.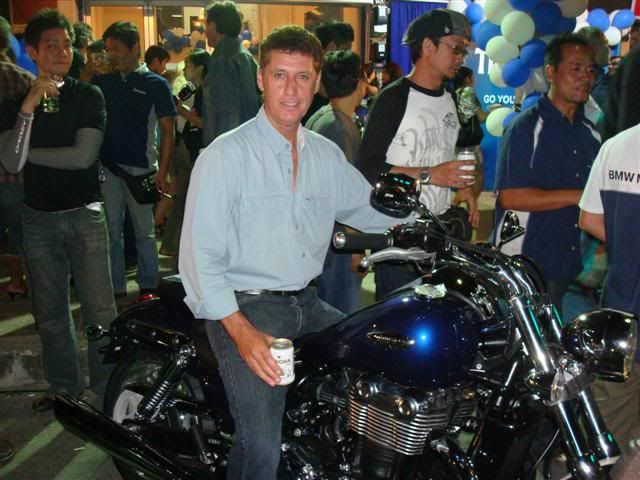 If You are interested in a Cruiser I can recommend this Bike as an Alternative to the Harley and according to the Reviews it is better in every way compared to the Harley! It Actually Handles well and has Brakes!!! Ground Clearance on the corners are still an Issue though!!! Or Check out the New 2011 Thunderbird Storm, This would be My Choice!!!
Now getting down to the Serious Issue of Prices!!!
Myself, Richie, Tu & Dom in discussion!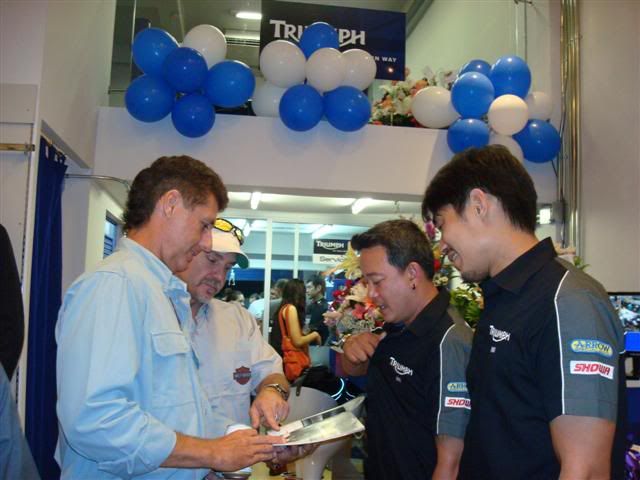 Brilliant Night and I am sure it went on till the wee Hours! Biggest Biker Turnout I have seen in Chiang Mai! Great Stuff and Good Luck Guys!!!
Cheers Ian.