We had the Organisers of the FIM Asia Open Enduro Championship 2011 Round 3 here today finalising the Trails for this coming Weekends Event here in Mae Rim! The HQ for Registration and Scrutineering is at the 700 Year Stadium. This is a 2 Day Event,
Saturday 23rd. They will go between 700 Year Stadium and the X-Centre in Mae Rim, They will be covering all the Trails and Hills in between! 9:30 till 19:30.
Sunday 24th
Parc Ferme at 700 year Stadium opens at 7:30 and another Days events follow with the event scheduled to finish at 16:30.
Here is the Promoter of this Event from Enduro Thailand "Amnart Marnrat" and aother organiser who were finalising some of the Trails to be used. They have spent all of today up in the Hills.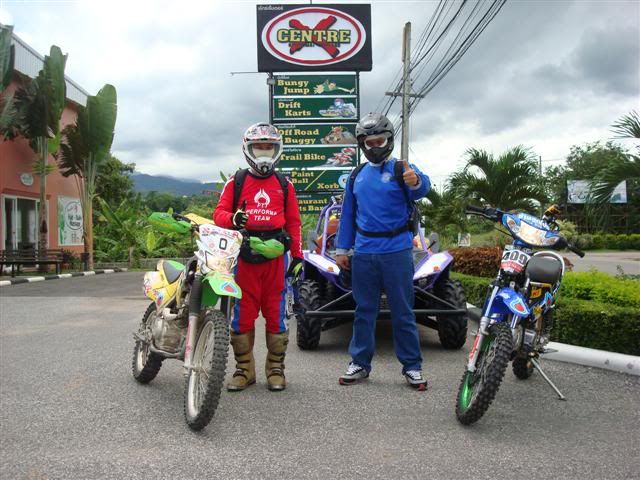 They were Riding some interesting Motorcycles!
Modified Yamaha Spark!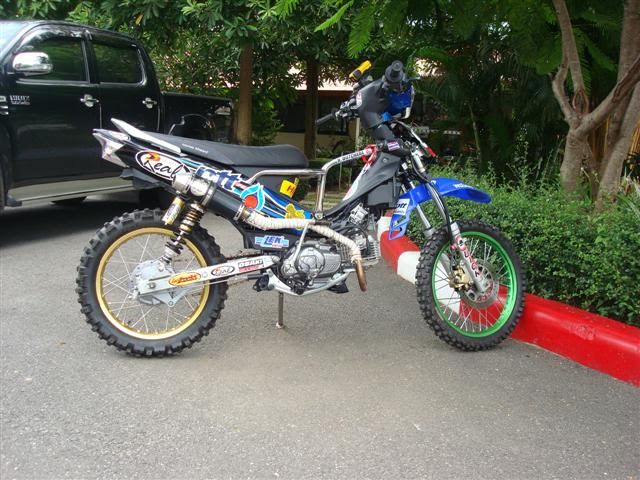 Kawasaki KLX 140.


This is the Banner they have put up on the Road Frontage at the X-Centre as this will be one of the Staging Points of Saturdays races!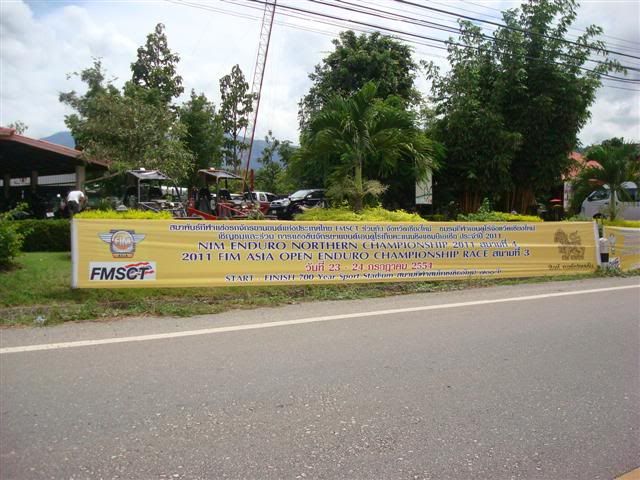 So should be a Great Weekend of Action for those interested in either Riding or Watching get down to the 700 Year Stadium Saturday at 9:30 for more information! Have a Great day!
Cheers Ian.