Well the Enduro went on as Scheduled besides the best efforts of the Weather to Disrupt it! There was a Real Big Rain storm only an Hour before the Bikes arrived so Lucky it cleared for the actual Race! I arrived early and they had already set up Banners at the X-Centre and the Staging area!


The First to arrive besides a few Organisers was HRH the Grand Princess, The Princess was the Patron of this Particular Event! I must say with Good Taste in Vehicles! A Brand New Audi A8, besides a few other Vehicles.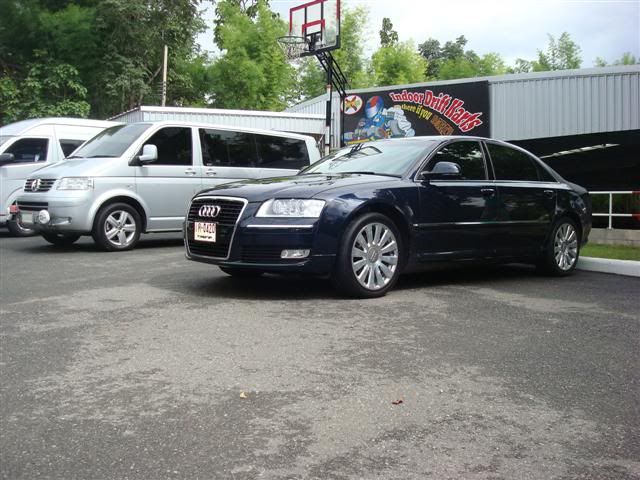 They had the Usual Escort Vehicles.


Wasn't long before the Bikes arrived under Highway Police Escort.


The Head of the Highway Police.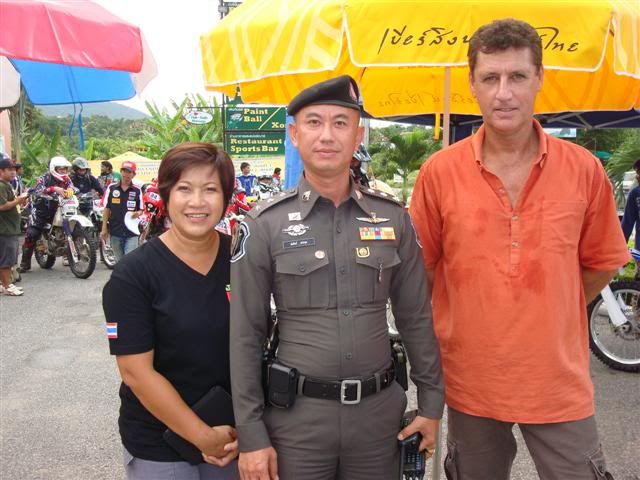 There ended up around 80 Riders which wasn't a Bad effort considering the Weather etc. I was Surprised that most Bikes were Modern Weapons, Yamaha, Honda & Kawasaki. I expected to See more Thai Modified Scooters but there was actually only about 10 or so of them! They all Staged together.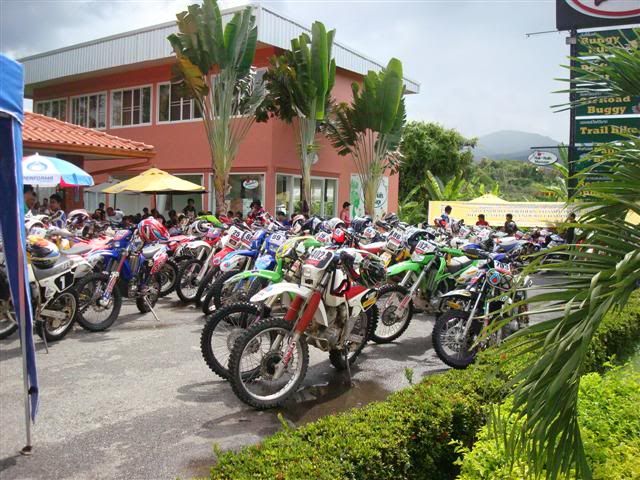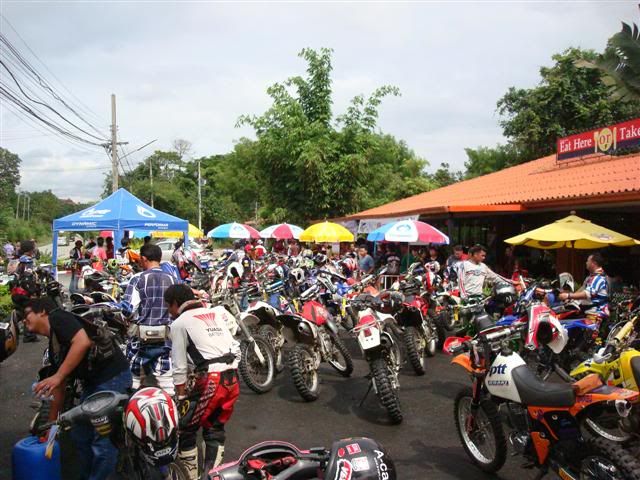 They were organised by the officials who had this Timing System set up.


Almost immediately the Bikes were sent off at 1 Minute Intervals so they had some Distance between them when it got Tough Going and from all accounts it was pretty Tough up there in the Hills as given the past few Months of Rain it was Very Muddy, Slippery and a lot of Deep Ruts! There were still some Bikes passing the X-Centre into the Evening so obviously couldn't complete the Track? Amongst the 80 odd Riders I saw a few Foreign Riders 2 that I have meet before so a pretty slim entrance on that part and 1 Tough Girl was giving it a Go. She was Riding an old Honda XR100 but it seemed to go OK and She was Full Throttle when She left!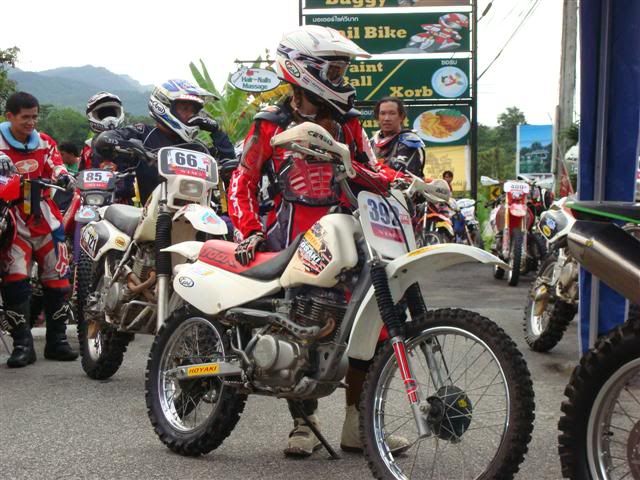 Na from the Local Motocross Shop in town was a Competitor.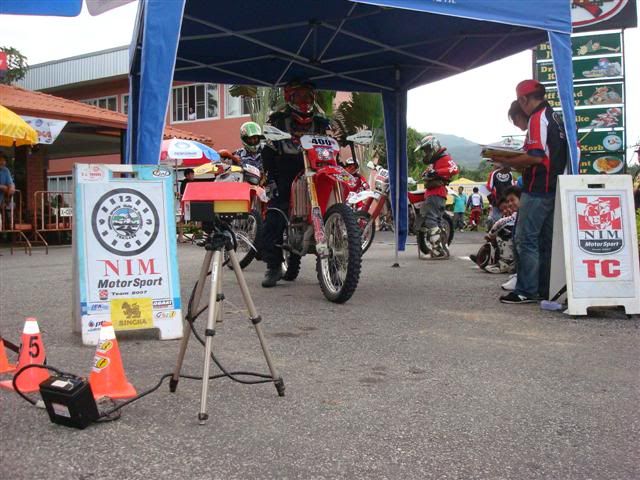 We even had some Thai Movie Stars watching!
There were quite a few Local Farangs here watching and Taking Photos so see if they Post any? I am also waiting to take a look at the Photos My Staff took so if there are some Good ones I will post them later?
Today the Event was taking place down by Ob Khan National Park. Maybe some of the Guys will get some Photos down there also? Anyway all in all a Successful day so Thanks to all those who Helped!
Have a Great Day!
Cheers Ian.