My Mate West arrived back at the X-Centre yesterday afternoon straight from Bangkok with His New Ducati Multistrada. A few Celebratory Beers were had while We all checked over the Beast. Very Beautiful Bike. Will be interesting to Park it beside My Tiger for a Closer comparison on Size and Styling? They Certainly are something Special though!!!
West with His New Bike and the Latest September Issue of Bike Magazine featuring the Multistrada on the Cover!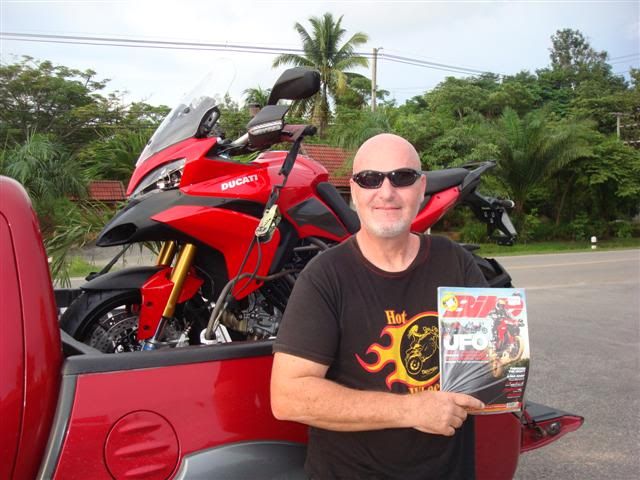 Various angles of the Bike, Fantastic Beauty!!!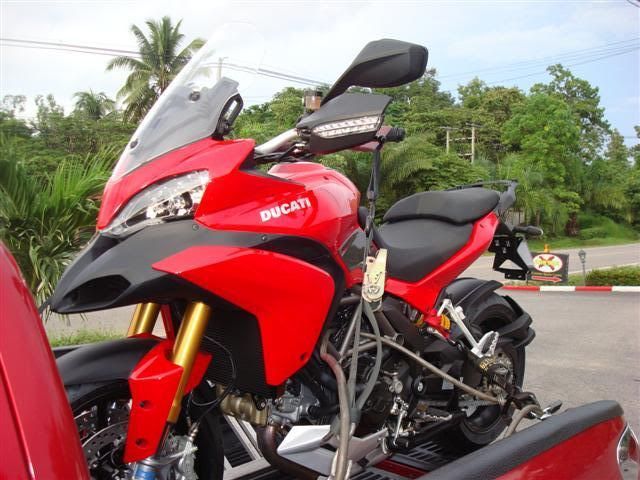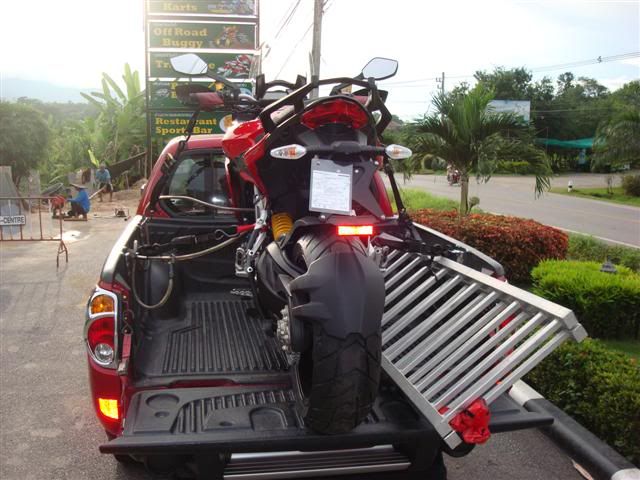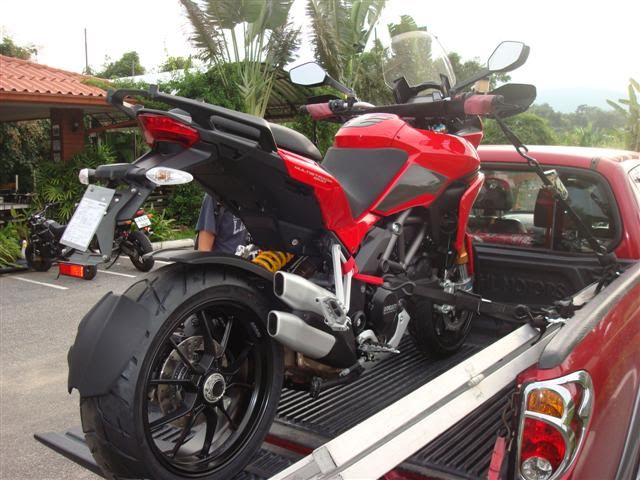 Got a few Extra's to install then West will be Cruising! Good Luck and All the Best Buddy!
Cheers Ian.