We left on Friday, I rode up with West and we caught up to John Gooding's Group somewhere around the 1/2 way point. We had a Great Trip till about 1 Hour out of KK and the Heavens opened up with Torrential Rain. It didn't look like it was going to stop so We just Rode on through it slowly! Pretty Hard going with little Visibility and lots of Water staying on the Road so lots of Aqua planing and Surging through the different Pools of Standing Water! Interesting end to the Ride!!! We all made it Safely though and all checked into Our Hotels and Had a Big Night which ended at an Unknown time??? Next Day was Nice but Hot. Here are some Photos of the Bikes.
Outside of the Pullman Hotel which is where most of the H.O.G Members were staying.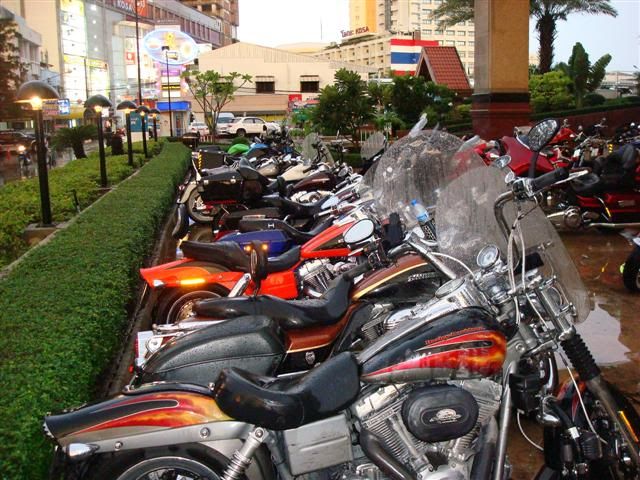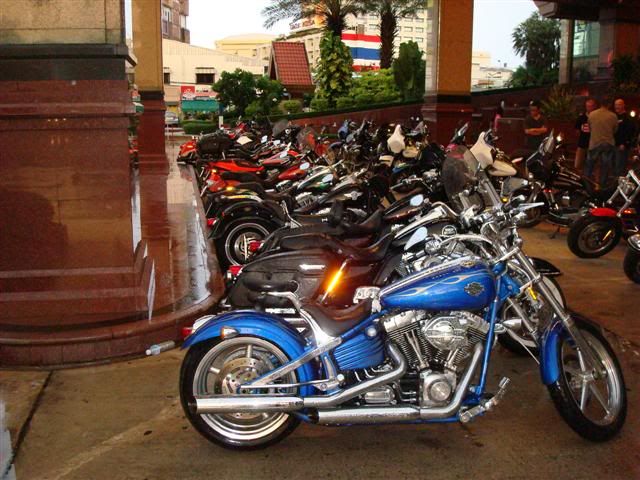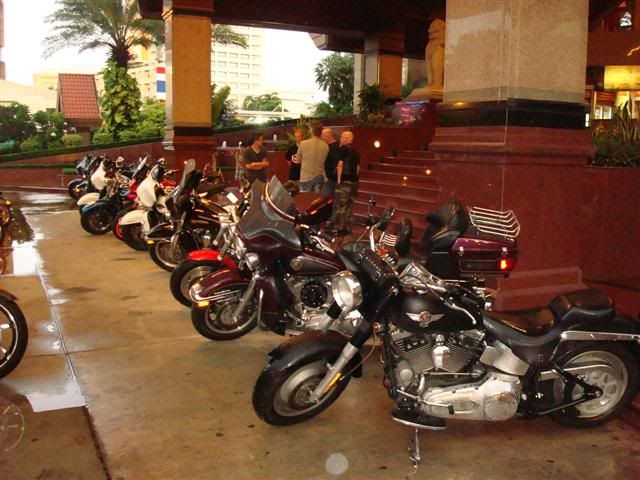 The Ride started from the Pullman went to the Event Location and did a loop around the Lake complete with Helicopter and Police Escort!

I took this Video of some of the Bikes leaving the Hotel.
embedded by Embedded Video



By the afternoon the Kosa Hotel had also Filled up with Harleys!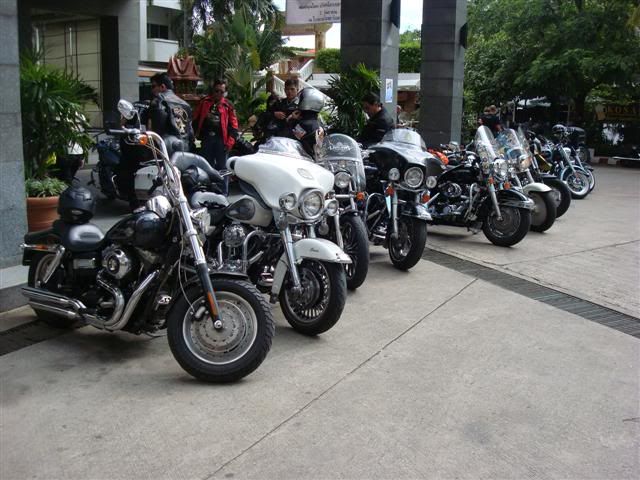 Someone even had a "West Coast Chopper" No Plate though and not much of anything else either? Pretty Naked so to speak!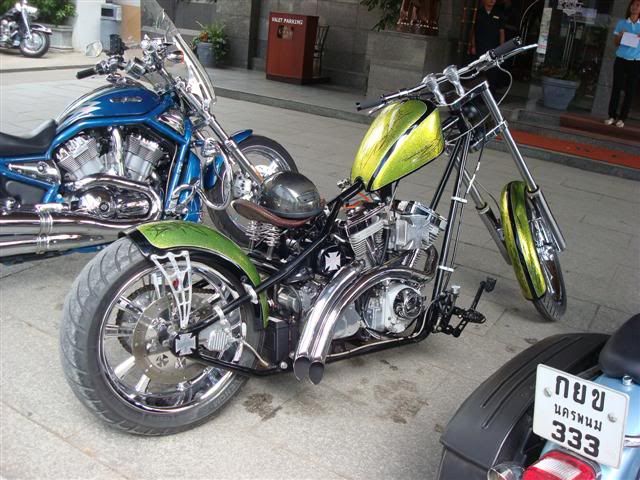 Evening We got out to the Party and I was surprised at the Amount of People who went considering the Short notice of the even, time of Year and the weather!!! Some of the Bikes parked.

There was a Huge Line up of Girls on Stage!

Harem Club had a Huge Turn Out!

They accompanied a Singer with some Dancing.

The Main act was a Thai Girl Group called "Turbo" singing their Controversial Song "Itchy Ear" which is actually referring to another part of the Female anatomy! Someone Posted a Video of it on You-tube which had received over 9 Million Hits I am told!!! Lead Singer.

One of the Girls supporting Her.

Check out all the Guys Filming them with their Phones!!!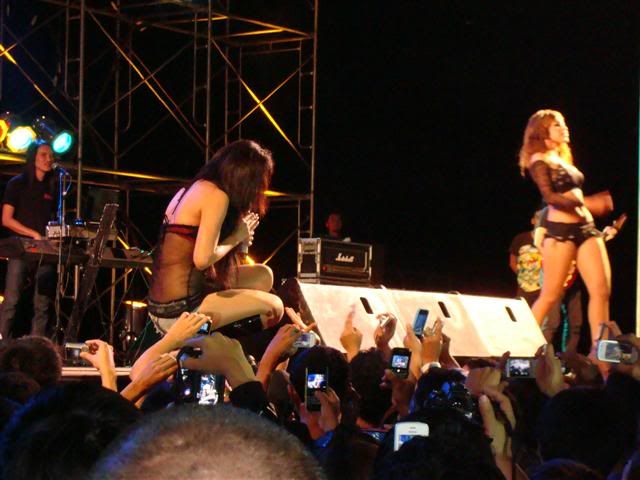 I actually Filmed a bit Myself although not of the Greatest Quality You can get some Idea of the Lyrics by Her actions. Pretty Funny I thought!!!
embedded by Embedded Video


It was a Great Night and We had quite a Group from Chiang Mai so Top Fun thanks to all of them who joined Us!!!
Next Day I got up early and left at 7:30 for a Fast Trip back to Chiang Mai. Unpacked Showered and time to Watch the Moto GP live with the Locals so another Top weekend came to an End!