I received the Dreaded Phone Call Yesterday that No One wants to Receive!!! My Mate Simon had been in a Accident in Phuket and there was No Hope of  Survival, Severed Spinal Cord so therefore Brain Dead!!! He Died after they Turned Life Support off  last Night!!! I was Shattered as I have known Him for Some Time and We had been on Numerous Trips together. He was a Very Experienced Rider and Took No Unnecessary Risks!!! What Made it Harder for Me to Accept is it happened Very Close to His Home, No Witnesses??? They Say He was found lying on the Road, Minimal Damage to the Bike or His Body??? No Dramatic Crash or Huge Accident to Justify His Death!!! We have to Accept the Cards We are Dealt in Life so in True Style I had a Beer in His Honour Last Night with My Mate Kiwi John. We had Both been with Him less than 2 weeks ago!!!
What can Be Said, When Our Number is Up that's It!!! We spent Saturday the 10th of October in Hua Hin together, Nice Dinner on the Beach and a few Good Laughs, Simon was Truly Happy!!! Then the Trip down to Phuket on Sunday, Got some Photos of Him and His Africa Twin!!! Things were Looking Up for Simon and He had some Good Plans afoot and His Future Was all Bright, Work and Otherwise, Forever the Optimist!!!
Simon at Our Lunch stop in Suratthani.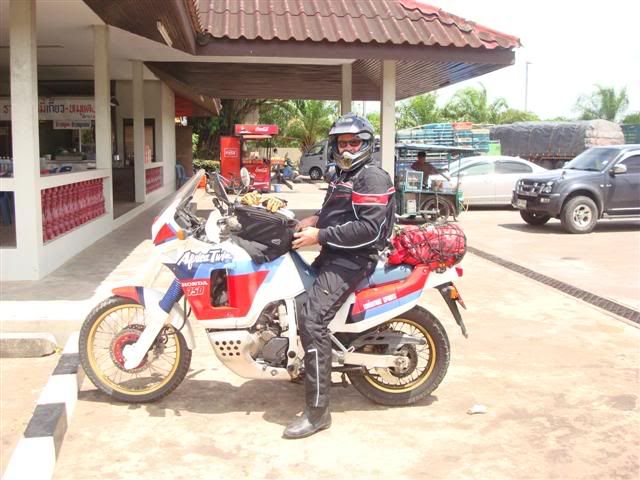 On the Road again. The New Highway 44 back to Phuket.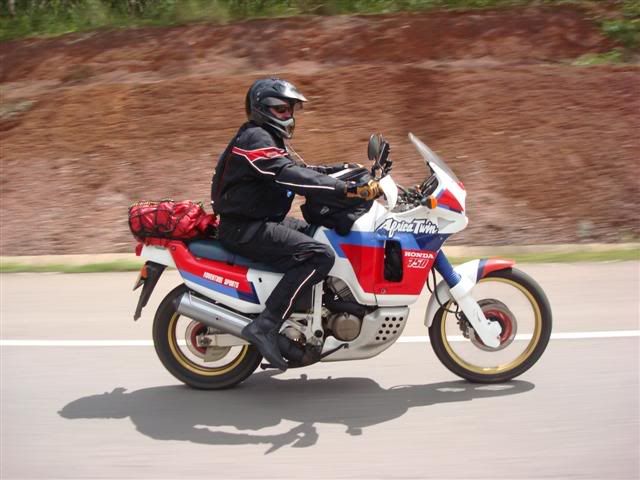 Simon's Final Wave!!!

Late Sunday Afternoon We Picked up Our New Dingy from Simon's Marina and little did I Know this was the Last Time I ever Saw Him.

My thoughts are with His Family and Friends He Has left behind, and There are Many All Over the World including back in Australia, They Will Miss Him as much as Me!!!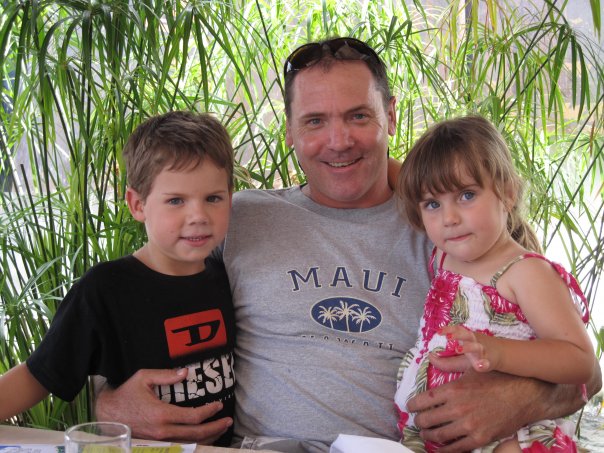 Also My Sincerest Thanks and Deepest Thoughts are with His Best Friends in Phuket, Noel & Tina Who have Had to Endure this Worst of Life's events for a Second Time. Last October Noel, Tina & Simon had to Deal with the Loss of Our Mate TJ after His Fight against a Brain Tumour, Now One Year Later They have to Deal with Simon's Loss!!! I Spoke to Tina Last Night and They are Both Incredibly Strong and Brave People, I Stand in Awe and Salute the Two of You!!! May everyone have the Good Fortune of  Friends in Life like Yourselves!!!
And  Simon and TJ where ever You May Be, You can't get away that Easy I will Catch Up with  the Both Of You Later, You Still Owe Me a Beer!!!
Simon & TJ, Mates together again, Gone but Never Forgotten!!!
"Rest In Peace Mate" I will Miss You.
More Tributes and Reports can Be seen here:
http://www.gt-rider.com/thailand-motorcycle-forum/siinthai-nasty-accident-t6464.html
http://www.gt-rider.com/thailand-motorcycle-forum/siinthai—simon-grant—tributes-t6468.html
http://phuketwan.com/tourism/phuket-marina-manager-dies-road-mishap-11714/
Enough Said!!!
Cheers Ian.