This Saturday we had the Secret Soi Riders Club from Bangkok call in to the X-Centre. You can Check them all out here:
http://www.secretsoi.com/main/site/
A couple of Our Local Guys had joined them in Mae Sarieng on Friday and they all Rode the Mae Hong Son Loop calling in at the X-Centre in the Afternoon before heading into Chiang Mai town for a Big Night! These are pretty Hardcore Riders and the conditions were pretty Shitty with Rain causing Wet Slippery Roads. Besides a couple of "Incidents" they all arrived Safe. A Full Report of the Trip can be seen here:
http://www.gt-rider.com/thailand-motorcycle-forum/ssr-hooligans-heading-north-july-23-26th-t7761-25.html#p48928
If You don't feel like looking it up here are a Couple of Teaser Photos!
Good to See all the Guys here and All Safe after an Expected Fast Ride around the MHS Loop! Once Mark, Luke and John had decided to Join them I was anticipating some Fast Action!!! And having done the Loop before with John on a 250 I knew He would surprise a few People! The Trusty Kawasaki 250 can go pretty well with a few Simple Modifications! Anyway here are a Couple of Photos of them at the X-Centre.
First the Bikes: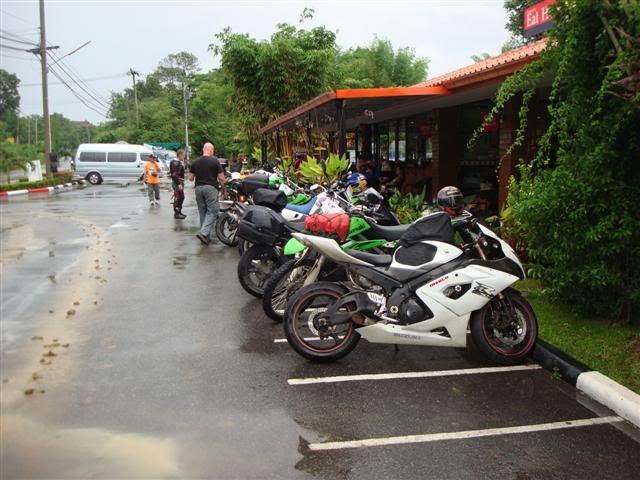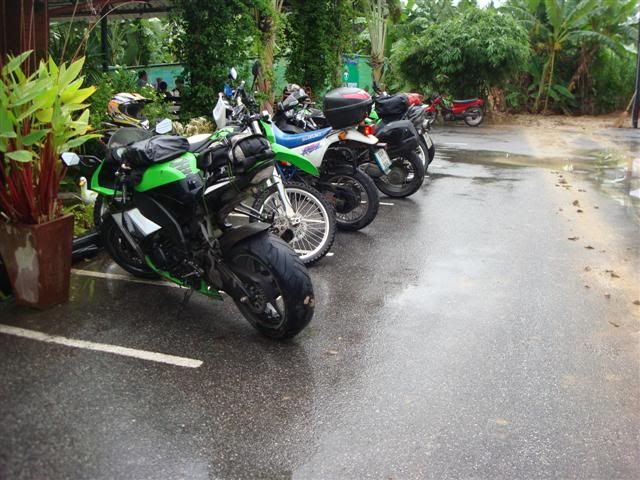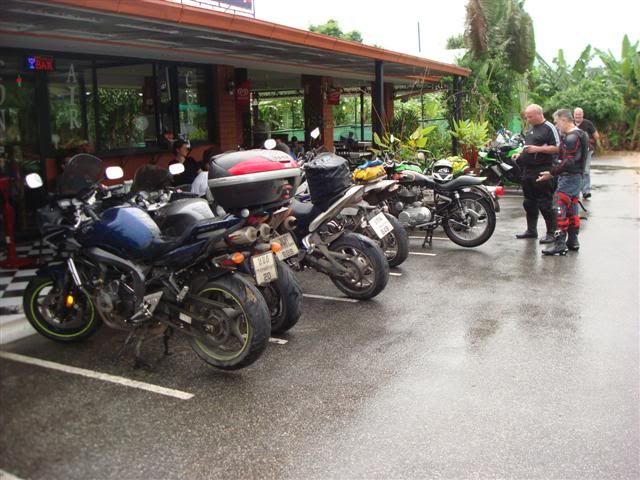 The Guys having some Food, Drinks and a Lot of Laughs!!!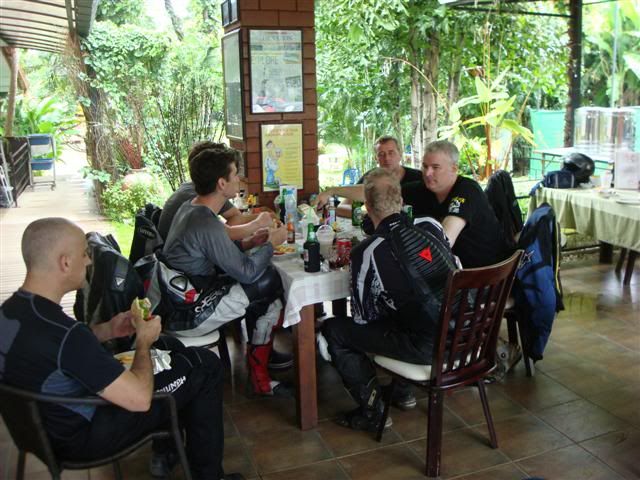 And as they Left Trent Burnt some Rubber


The Others were less enthusiastic!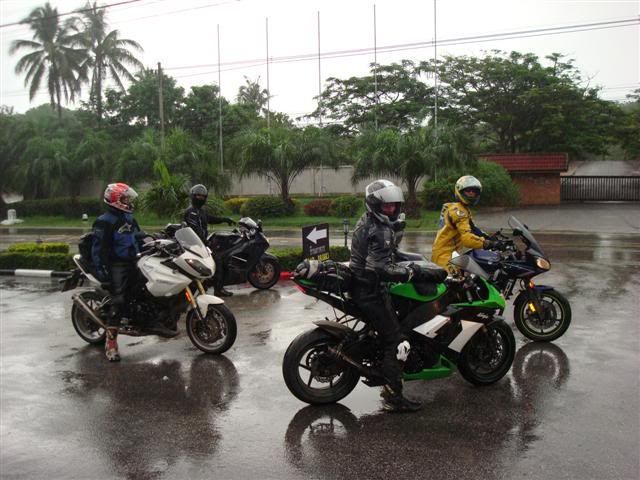 Great having them here and I wish I could have joined You all in Town but having a Family & Business has it's down side!!!
Hope You all get back safe and hope to See You all again soon! All going well with Myself joining and Better Weather!!!
Cheers Ian.