This Saturday I was asked by "Tum" a friend and one of the Managers of Yamaha Big Bikes here in Chiang Mai to  Host a Meeting here at the X-Centre for the Heads of Yamaha Motorcycles. A few Local Bikers besides Myself were invited to give their Input on what Models would be best Suited to the Thailand Market.
The Top Yamaha Man Present was "Kasempong Sindusopon" who's English name translated to John? Anyway His Official Title is: "General Manager, Commercial Planning" A well educated Young Man who was very open to thoughts and constructive input. That was what I thought with the Brief Time I actually managed to Talk with Him after the Meeting was High Jacked from the Start and His Time was Monopolised By a couple of Gents bent on Self Promotion and Future Employment??? Anyway He reported that at Present all the Yamaha Motorcycle Range is being Tested and Evaluated back in Japan at Their Head Office to See which will Pass the Strict Homologation Requirements of Thailand and Which would be most Popular here? Good News is that this Includes the XT660 Models and the WR250 and 450 Enduro Models!!! Any of these would be Ideal for Northern Thailand or Cross Country Adventure Touring around Asia!!!
A Couple of Photos:
At the Table Deep in Discussion about nothing of Relevance???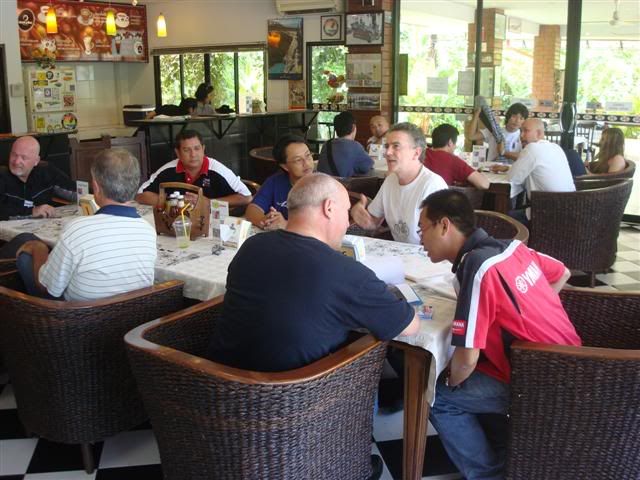 Some of the Yamaha Bikes in Attendance!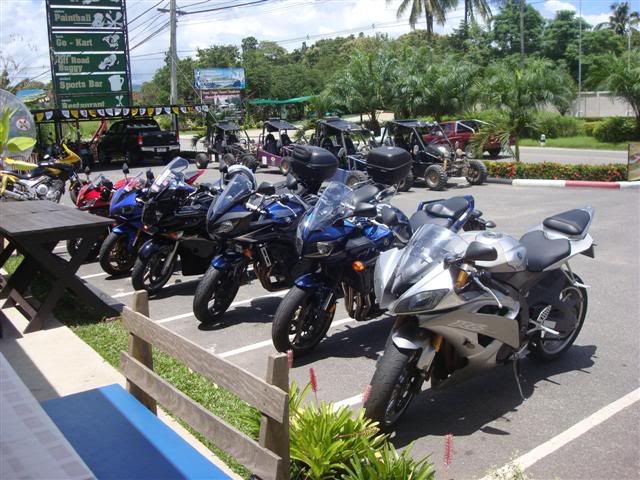 Also at the Meeting was the Head of Chareon Motor Group who also Owns the Chevrolet and Mercedes Benz Dealership to Compliment the Yamaha Bikes here in Chiang Mai! Interesting to Hear He says the Big Bike Sales have not been affected By the Economic Situation as much as the Small Bikes. Also Normal Car Sales are Down Yet Mercedes Benz Sales were actually Increasing and Doing Well!!! Shows there are Still People out there with Money!!!
For the Future New Bike Models to be Released in Thailand we will have to Wait till early Next Year for Confirmation But I am Guessing hopefully the Next International Motorshow in Bangkok end of March could see some Good News or Releases, Fingers Crossed???
_________________
Cheers Ian